Dick Francis Mysteries COMPLETE mini-series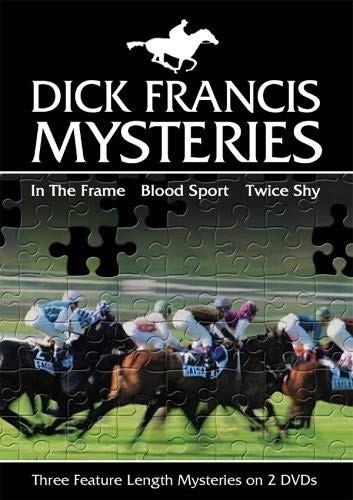 https://www.imdb.com/title/tt0097201
https://www.imdb.com/title/tt0097199/
https://www.imdb.com/title/tt0097200/
Champion jockey turned best-selling mystery writer Dick Francis weaves action packed narratives with suspense, intelligence and a dash of romance in the glamorous world of high stakes racing. His novels have sold over 40 million copies worldwide.

TWICE SHY
BLOOD SPORT
IN THE FRAME

Voted "Grand Master" by the Mystery Writers of America, Dick Francis, who once rode racehorses for the Queen of England, uses the glamorous, high-stakes world of horse racing to weave action-packed mysteries with intelligence, suspense, a dash of romance and the twists and dangerous turns of a steeplechase run after dark.

Horses run hot and murder runs cold, but Jockey Club investigator David Cleveland always keeps his cool. This collection of Dick Francis mysteries includes "Twice Shy," "Blood Sport" and "In the Frame" – the only three full-length features ever made based on the best-selling author's work.


https://www.kprotector.com/p18/623866b1cc594