Prime Suspect UK COMPLETE S 1-2-3-4-5-6-7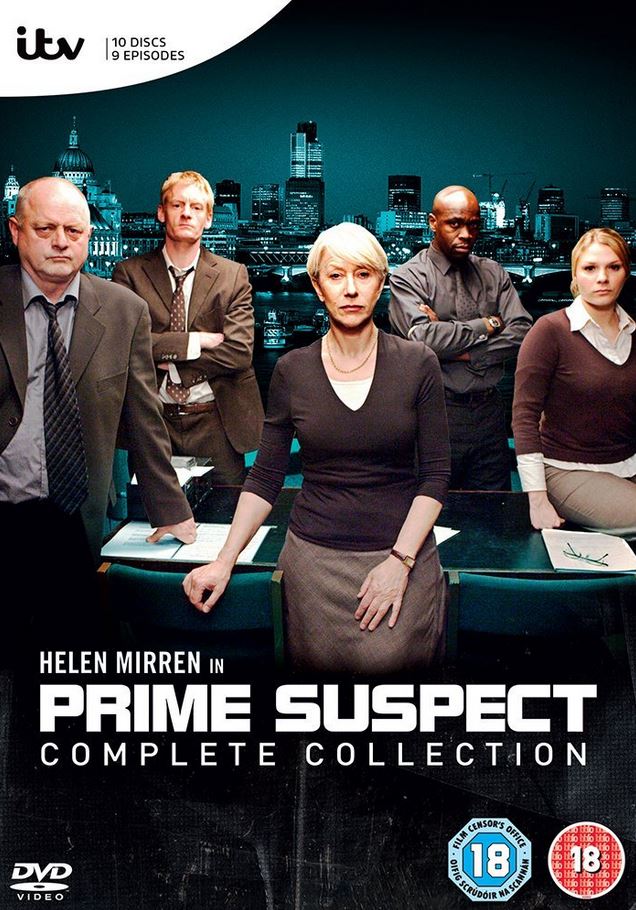 http://www.tv.com/shows/prime-suspect/
Prime Suspect 1 (1991): When DCI Jane Tennison (Mirren) takes over the running of what appears to be an open and shut murder case, her investigations lead her into a male dominated world and the hunt for a serial killer.

Prime Suspect 2 (1992): DCI Tennison begins an investigation into the death of a young girl, whose body is found in the back garden of a house in London.

Prime Suspect 3 (1993): Chief Inspector Jane Tennison investigates the discovery of a male prostitute's charred body in the burnt-out flat of a transsexual…

Prime Suspect 4 – Inner Circles (1995): Detective Superintendent Tennison investigates the mysterious death of a local country club manager and is led to a hidden political scandal…

Prime Suspect 4 – Scent Of Darkness (1995) A series of brutal sex murders disturbingly similar to the pattern of Tennison's first major case leads to the awful suggestion that she may have caught the wrong man…

Prime Suspect 4 – The Lost Child (1995): Detective Superintendent Jane Tennison's return to London's Southampton Row is complicated by personal upheaval and an investigation into the disappearance of a child…

Prime Suspect 5 – Errors Of Judgement (1996): Detective Superintendent Jane Tennison has been transferred to Manchester and finds herself in a world she does not know, surrounded by people she cannot trust, and invloved with a man she cannot have. Her latest case is destined only to make things worse…

Prime Suspect 6 – Last Witness (2003): Tennison is back in London, heading a large murder squad dealing with numerous cases. She's facing the prospect of early retirement, and has ambitious underlings snapping at her heels. When the body of a young Bosnian woman is found, with evidence of torture, Tennison takes personal charge of the case. Her investigation leads her to one, possibly two, Serbian war criminals eager to silence the last witness to a massacre a decade before.

Prime Suspect 7 (2006): Retirement loom large for Detective Inspector Tennison, but as her exemplary career draws towards its inevitable conclusion, Jane is paying dearly for 35 years of repressed rage and loneliness. When the body of a missing schoolgirl is discovered, the hunt for her killer begins. However, as Jane and her team struggle to track down the brutal child murderer, the world-weary Detective Tennison begins to unravel.
https://www.kprotector.com/p18/6234606c2d1a5
Password:
UploadedByLikelyLad